On August 1, 2000, legendary rock musician Alice Cooper performed for the first time in Moscow. The live concert of the "King of Horrors" was successfully held on the stage of the "Olympic" sports complex (capacity – 15,000). This was JSA's second successful project as a promoter of Western music concerts in Russia, including managing local technical production.
This performance was part of a world tour in support of the Brutal Planet album. The set list of songs was in the line of the dramaturgy of the show and consisted of new songs and popular hits, including the famous song – Poison. On stage was also the "guillotine" and the symbolic execution of Britney Spears dolls. The rock show went well and the fans were very emotional.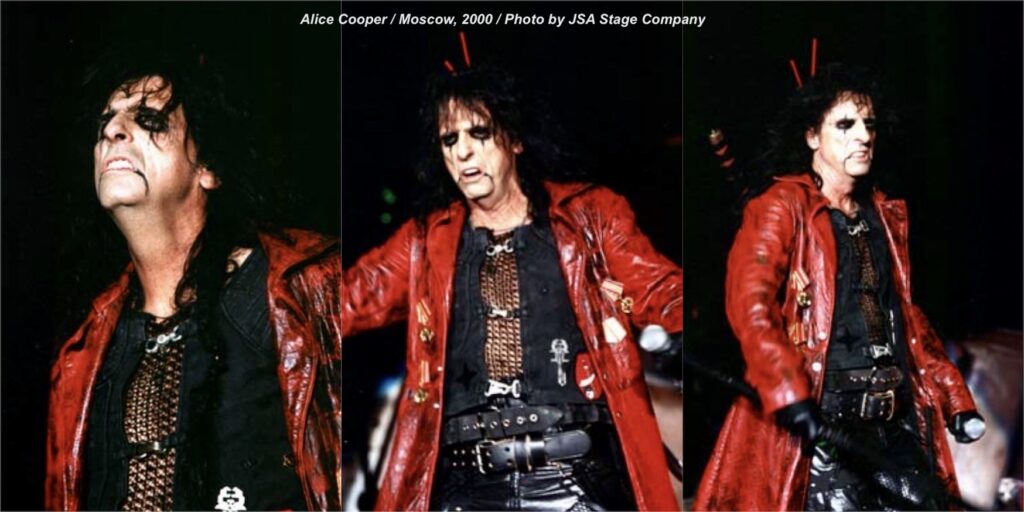 Offstage, Alice Cooper (real name – Vincent Fournier) was not so "terrible". During his stay in Moscow, the JSA promotion team had a positive time with him, including walks through the famous places in the center of the capital. Alice Cooper himself devoted a part of his free time in Moscow to playing golf, which was separately organized by the JSA team on a golf course in the Moscow Country Club, and shopping for souvenirs in a tourist style.
At the initiative of JSA press officer Alexei Kotelnikov, Alice Cooper gave a big press conference and several interviews for the Russian media. Overall, he and his team were pleased with the hospitality of JSA. The artist gladly signed autographs for the fans and the JSA team.
The weekly newspaper Arguments and Facts No. 29. 07/19/2000 – Alice COOPER is the King of Nightmares
The Dark City Internet portal – "Britney Spears wants him dead, and Russian girls alive !!!"
Kommersant Money Magazine No. 34 of 08/30/2000 – Alice Cooper included Moscow in his shopping tour.
In Rock Magazine, Summer 2000 – Alice Cooper furious!
Below in the photo, Alice Cooper and Valery Feofanov / he was JSA's general manager for communication with artists' agents. Thanks to his actions and communication with Neil Warnock from The Agency Group, this event happened.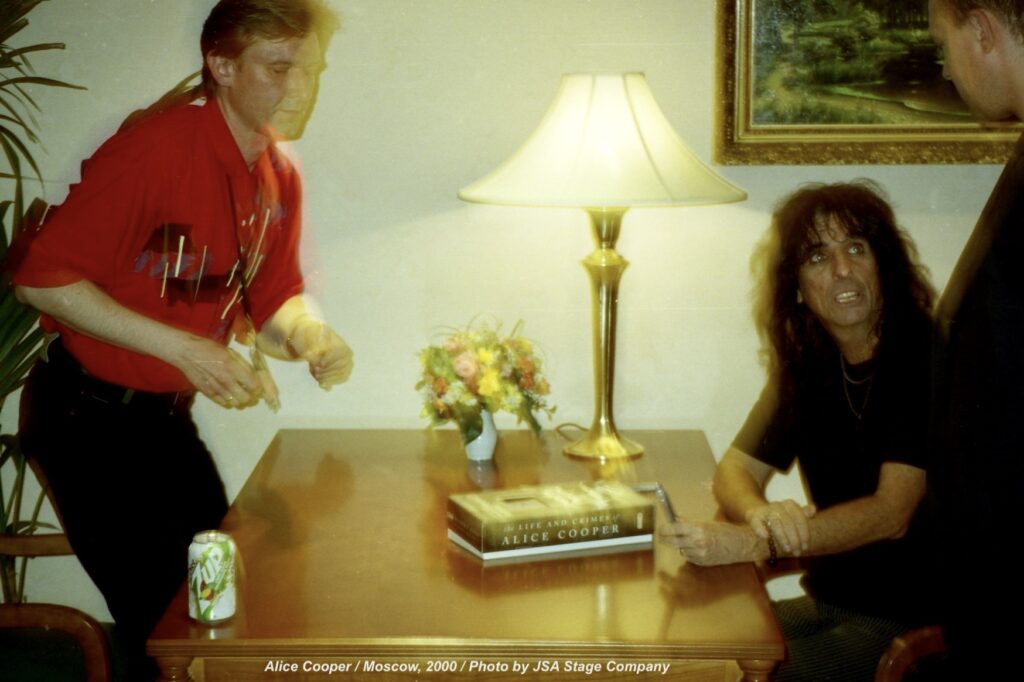 Версия на русском языке:
ALICE COOPER – КОНЦЕРТ В МОСКВЕ
"КОРОЛЬ УЖАСОВ" ВПЕРВЫЕ В РОССИИ
You can also see information and photographs about the second concert of Alice Cooper in Russia, which took place two years later – on November 5, 2002. This event was also held thanks to the activity of the concert division of the JSA company. For more information and photographs about this event, see here:
ALICE COOPER – DRAGON CITY IN MOSCOW
TERRORIST ATTACK DIDN'T STOP THE ROCKER
Below is a photo of Alice Cooper and concert promoter Alexander Strizhak (JSA) during a conversation after the first and successful rock star performance in Moscow.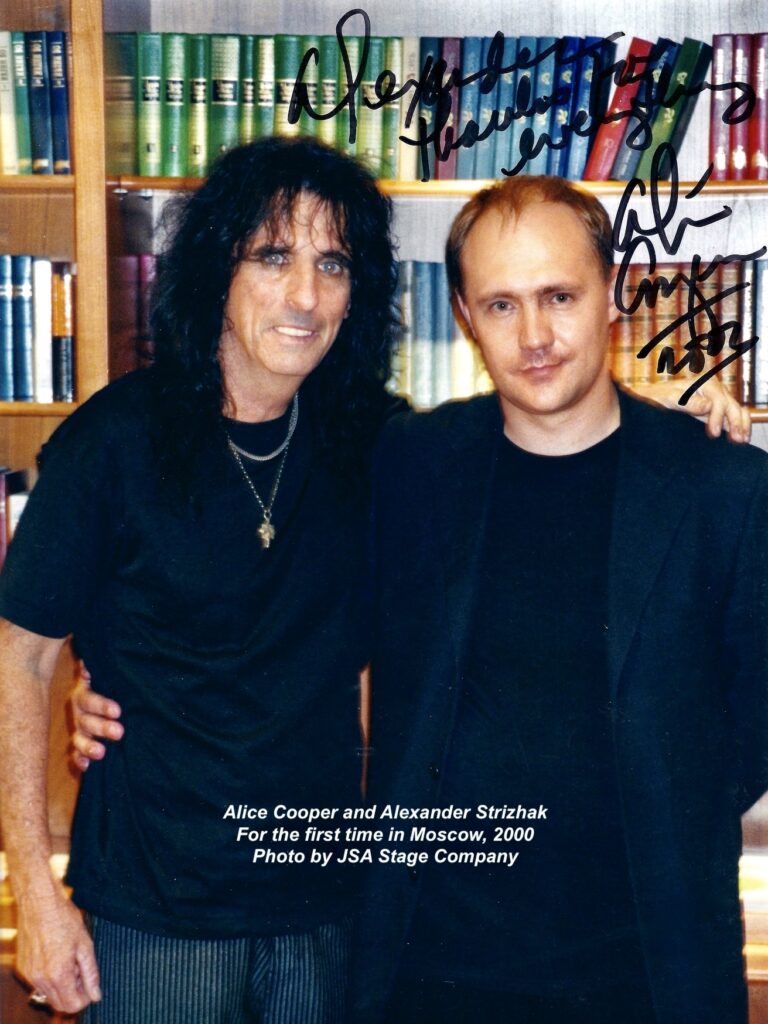 © All photos and promo stuff are copyright by JSA Stage Company.