On April 14, 2002, famous rock guitarist Ritchie Blackmore performed with his band Blackmore's Night at the Luzhniki Sports Palace in Moscow. This was the band's first visit to Russia and the long-awaited performance of Ritchie Blackmore – the famous guitarist and author of the hits in Deep Purple and Rainbow. After many attempts by other agencies to invite Ritchie and his new band, only JSA Promoter team managed to booking the musicants and make a gift to Russian fans of rock-star.
The musical style of new band is different from what Richie Blackmore previously did as a rock musician. The JSA Promoter team knew about this situation and did not hide it from the public. Usually this performance of Blackmore's Night was intended for small halls. Nevertheless, given the interest of fans in the legend in rock, the concert was organized at the Luzhniki Sports Palace (capacity 10,000).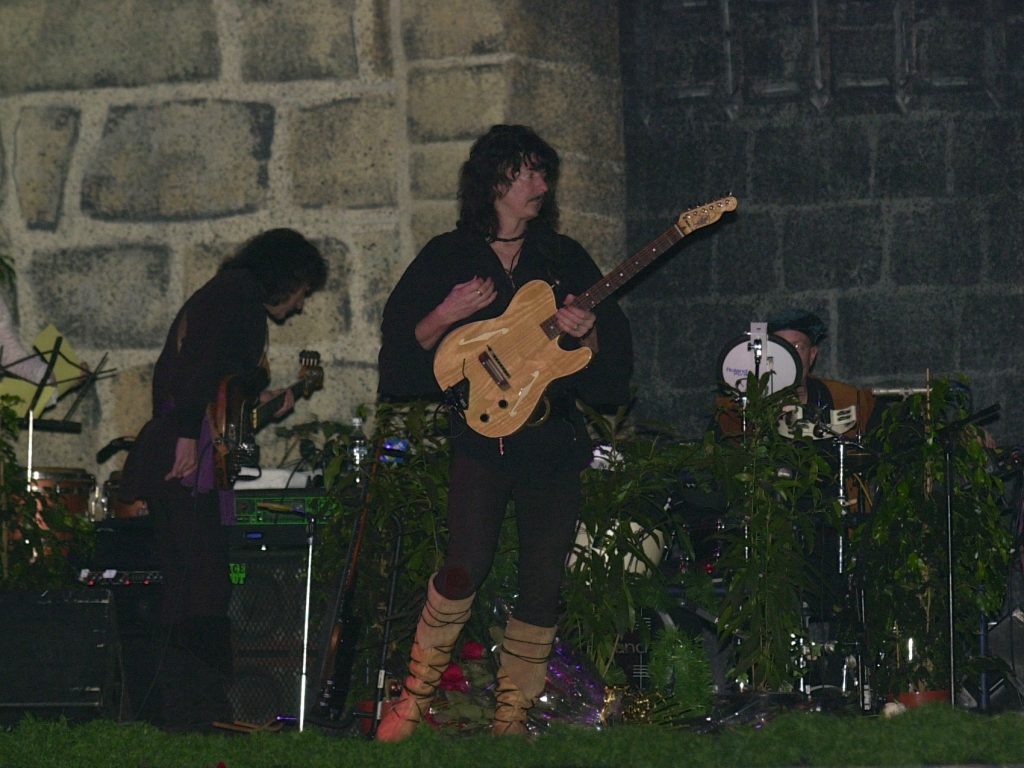 Of course, to a certain extent, the audience of many thousands was a little upset, since there are no energy of hard rock in the show of Blackmore's Night. The beautiful soloist Candice Knight performed with dignity and with every song performed she conquered the hearts of severe rockers. And as a result of the concert it went very well and new songs from Ritchie Blackmore in medieval-style music had new many fans in Russia.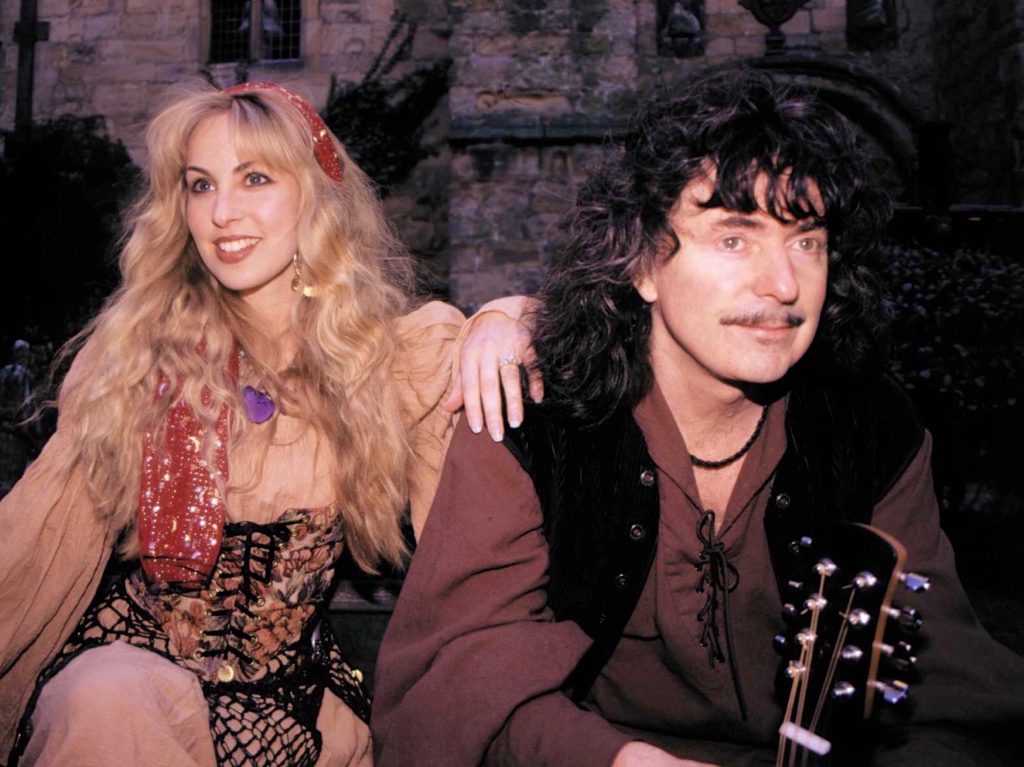 The band's visit was in support of the new album Fires at Midnight and part of Acoustic/Electric Tour 2002. The promotional campaign of the event was carried out jointly with the company SOYUZ (UNION), which was a distributor of sales musical CD & DVD in Russia. Also, the NCA company joined the project – they provided the concert Blackmore's Night in St. Petersburg. For the promotional concert, JSA Promoter team created a special concert website and this was a great step and helped the development of online culture among the audience in the event sector. The official opening of the website dedicated to the Blackmore's Night concert in Moscow took place on March 11, 2002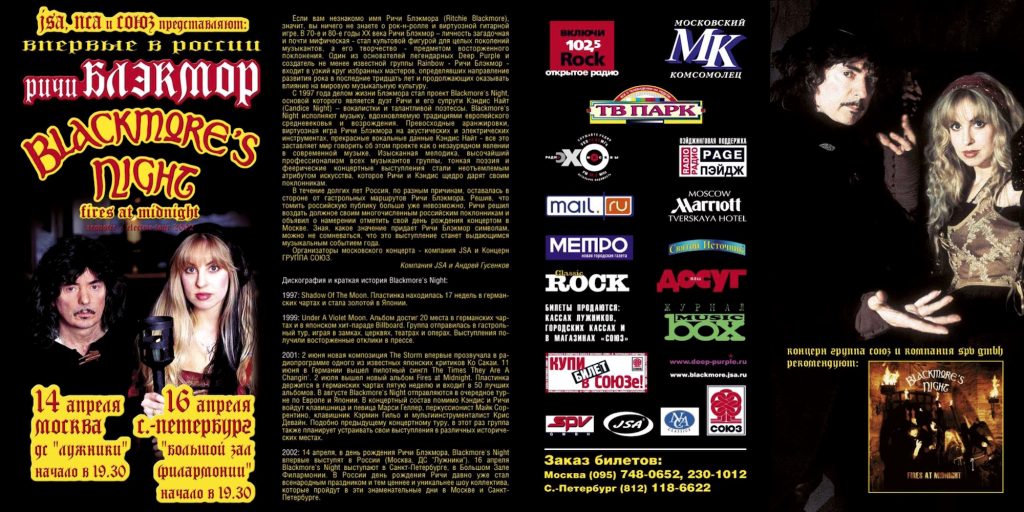 An additional pleasant aspect of the Moscow visit of Blackmore's Night was that concert happened on Richie's birthday (was born in April 14, 1945).
Therefore, after a successful performance on Sport Palace, all the musicians and JSA Promoter team went to one of the Moscow clubs (which stylized under the castle) and had a holiday there. During which Ritchie and Candis gave a small concert for themselves and some guests of party.
Music News Agency InterMedia: Visiting fairy tale of Blackmore and his Woman
News Internet Portal UTRO.RU: Blackmore's Night: in love and happy
Musical News Internet Portal ZVUKI.RU: Ritchie BLACKMORE Blackmore will celebrate its Birthday in Moscow
Internet Music News Portal MP3's:
– For the first time in Russia, Ritchie Blackmore!
– On April 14 in Moscow at the Luzhniki Sports Palace, Ritchie Blackmore will perform as part of his Blackmore's Night band
Magazine ITOGI (RESULTS) / № 13 04/02/02: Blackmore Evening
Newspaper Kommersant No.66 04.16.2002: Ritchie Blackmore arrived light / Hard rock without "any weight"
Newspaper Komsomolskaya Pravda / 03/07/2002: Ritchie Blackmore: "Meet me, I will be soon!"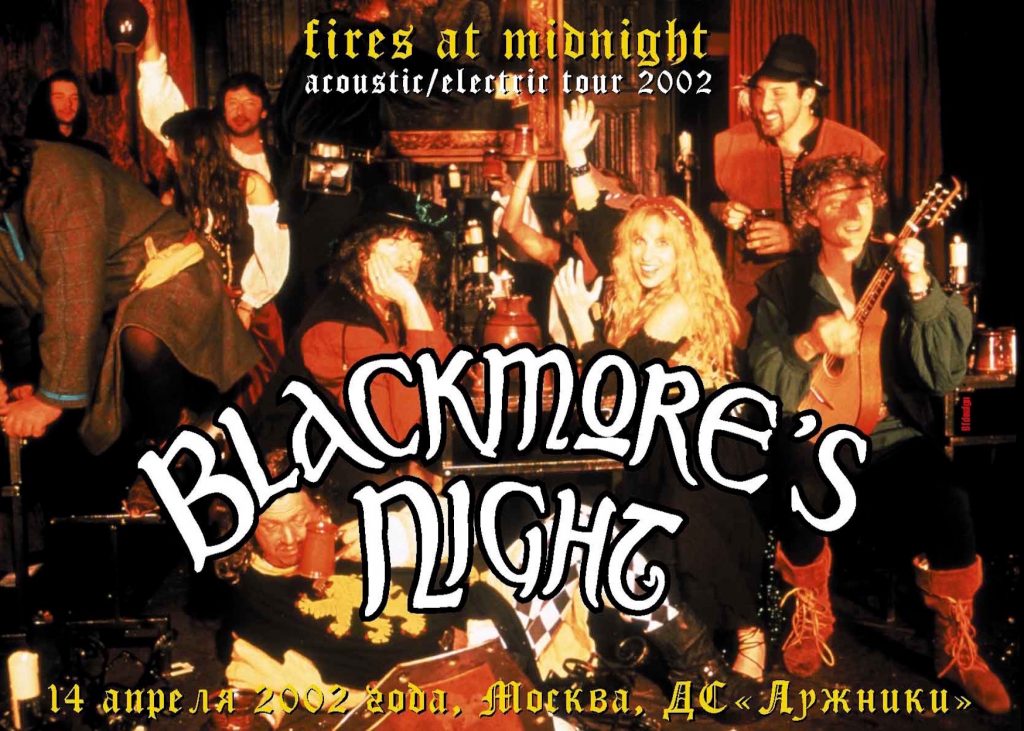 VERSION IN RUSSIAN LANGUAGE:
BLACKMORE'S NIGHT – ВПЕРВЫЕ В РОССИИ!
РОК МЕНЕСТРЕЛЬ – В АКУСТИКЕ И ЭЛЕКТРО
© All photos and promo stuff are copyright by JSA Stage Company.