On October 15, 2021, another truck in the history of the JSA company arrived at the territory of the "Event Factory SLOKA" in Jurmala with a set of new Layher Allround and Layher Event. This event is significant in the context of the ongoing Quarantine due to the coronavirus. Despite the fact that bans on holding mass cultural and sports events still remain, JSA decided to prepare in advance for the next season and began to purchase stage structures and, first of all, these were traditionally elements from the production systems of the Layher plant (Germany)
Also, this event became a symbolic fact of the company's return to active activity in the staging sector, which means the creation of a full-fledged structure including the presence of a warehouse of equipment and a technical team for the design and installation of temporary stage and other structures for concerts, festivals and other events. At the same time, the company continues to promote and sell the products of the Layher (Germany) and SIXTY82 (Netherlands) factories in Ukraine and Latvia.
Owner and Managing Director of JSA Europe / Stage Company – Alexander Strizhak traditionally and, if possible, personally greets arriving trucks with equipment (since 1997). The arrival of this new Layher kit also took place with his participation and also as a scaffolder / stager. This was due to the fact that this kit is intended for the experimental installation of a new version of the classic JSA Layher Camel scene structure that has already become since 1998. But about this, see more information in the next news.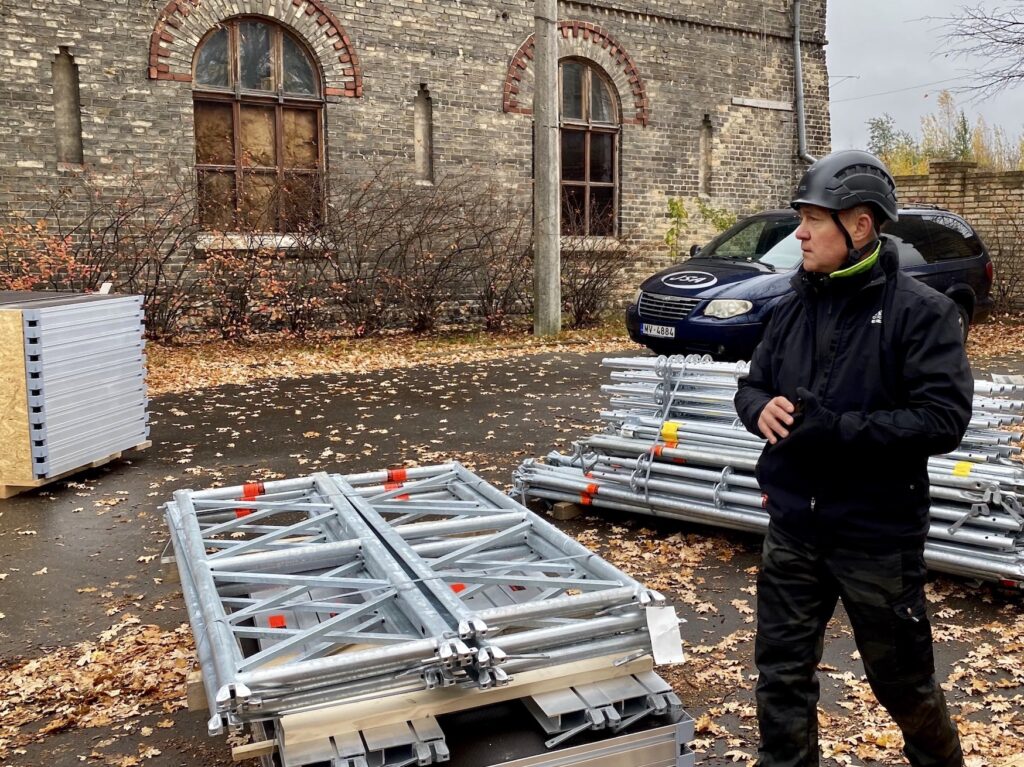 In the picture below: a mini-team of JSA installers, assembled from the company's management team especially for this production. It was in order to go through all the stages of installing the new version of the structure ourselves and to study all the details for installing the modernized stage.
ALEXANDER STRIZHAK, ARNIS GREENBERGS and OLEG BABAEVSKY