On November 26, 2021, the long-awaited premiere of the latest products in the field of stage structures took place in the showroom of the SIXTY82 plant in Drachten (Netherlands). The plant team presented the original product – Modular Truss System ALPHA82. The engineers of the plant have developed a universal quick-assembly structure of aluminum trusses for suspension of various equipment (Light, Sound, Screens, Decoration etc).
ALPHA82 is your next good investment in professional business equipment. SIXTY82 has released the largest engineering innovation in the production of aluminum trusses in the past decade! Thus, having proved its full right to be called among many manufacturers the most progressive in the direction of technological improvement of stage structures for concert and event industry. The new products are very well suited for successful staging applications and especially for rigging and touring cases.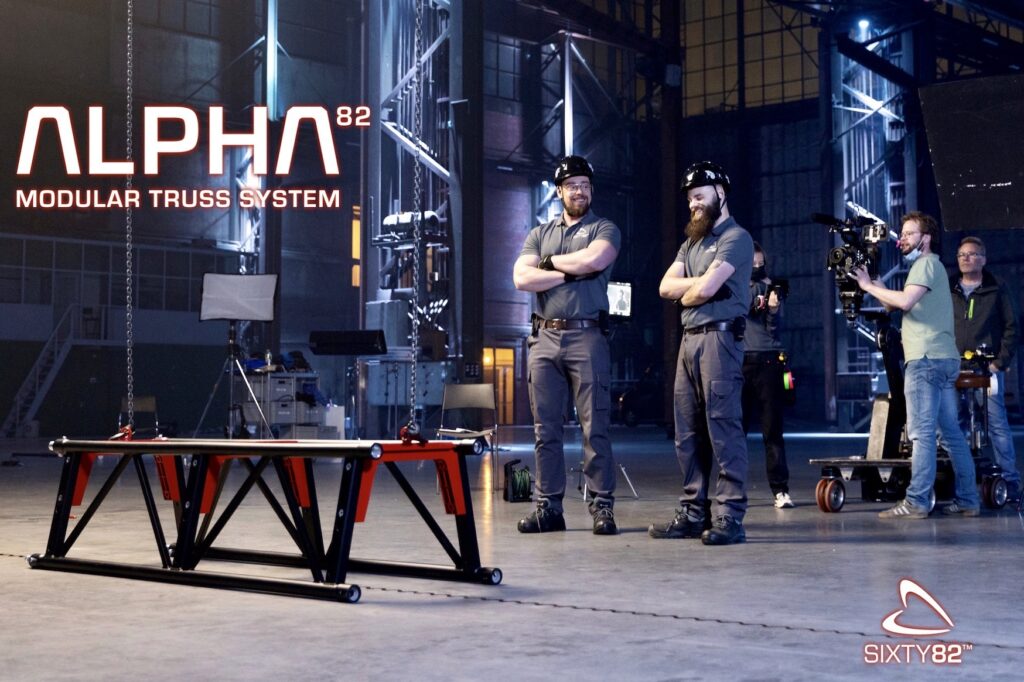 ALPHA82 means greener, better usability, fewer stocks, more flexibility through interchangeable components – all of which translate into more value for your rigging and staging service costs. The use of the ALPHA82 truss system allows to reduce the storage and transport space / reduction of the initial transport volume compared to conventional trusses is up to 75%
Manufactured and designed by craftsmen from Europe, the new quality products from SIXTY82 are protected from counterfeiting and have a Worldwide Patent.
Below is a photo report from the presentation of the Modular Truss System ALPHA82 on October 26, 2021:
More information can be found on the special page about ALPHA82 products on the official website of SIXTY82 – ALPHA82 YOUR NEXT SIXTY82 INVESTMENT!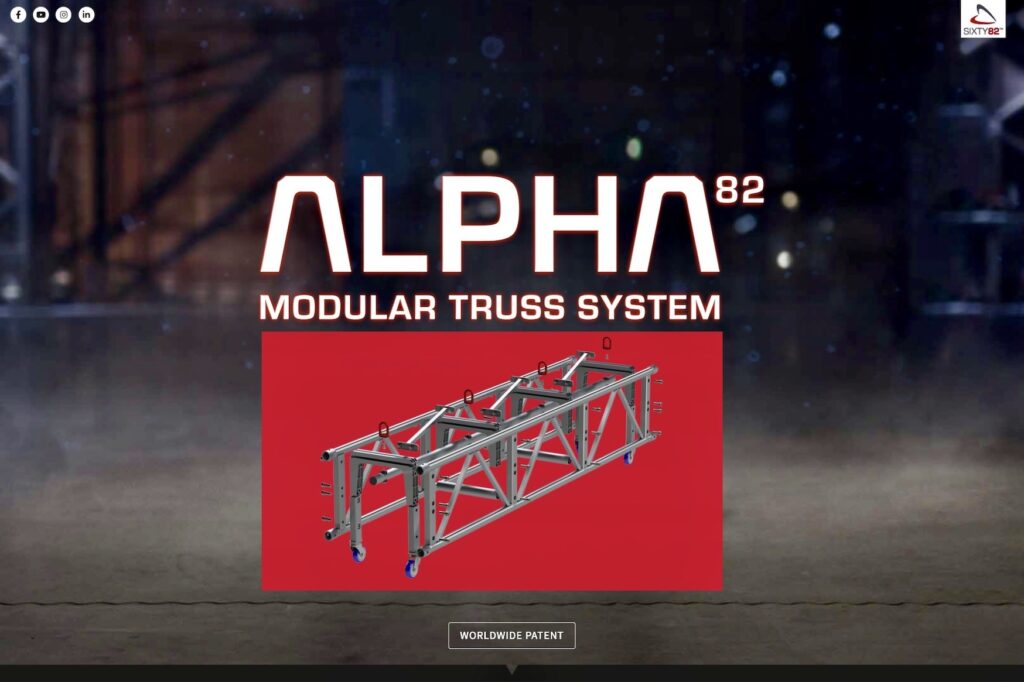 You can also download the PDF version of the promo booklet with useful information about the new stage truss system: ALPHA82 – OPENING NEW DOORS!
Additionally, you can read the text of the official press release of the SIXTY82 company about the presentation of the new truss system: ALPHA82 – PRESS RELEASE SIXTY82 / October 26, 2021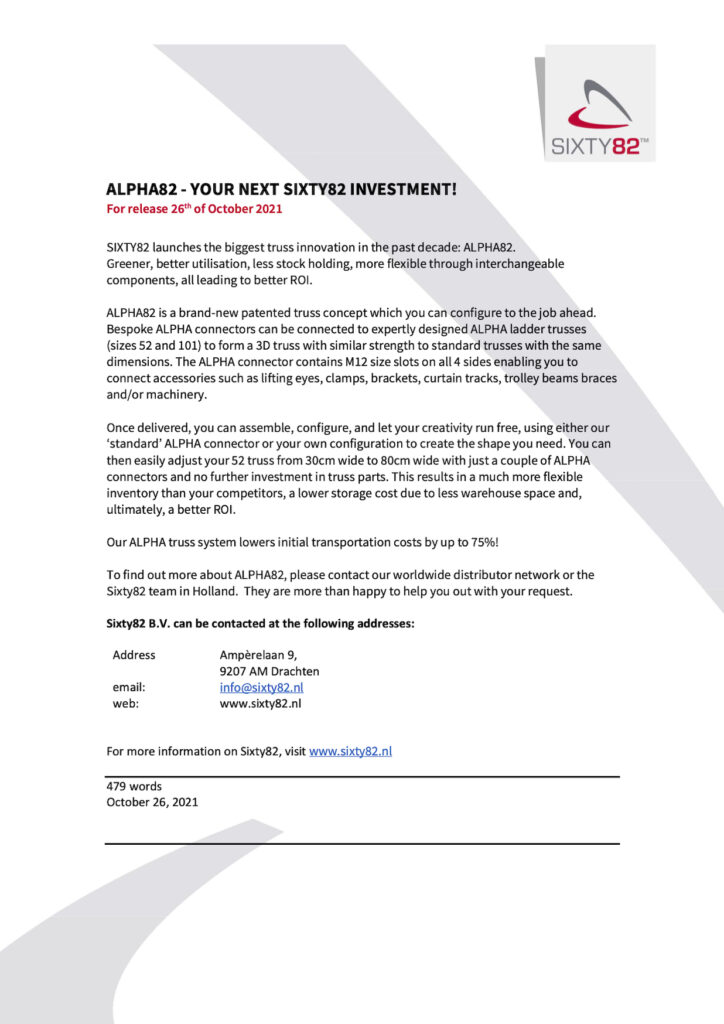 JSA EUROPE / STAGE COMPANY IS THE OFFICIAL PARTNER OF SIXTY82 FOR THE PROMOTION AND SALE OF FACTORY'S PRODUCTS IN UKRAINE AND LATVIA
CONTACT US ON EMAIL: SIXTY82@JSA-STAGE.COM
CALL US IN UKRAINE +380443614848 ??
CALL US IN LATVIA +37122774848 ??