On March, 4 2006 – for the first time the stage of Nokia Snowboard FIS World Cup was held in Saint Petersburg. More than 100 athletes from 17 countries took part in Big Air competitions. Especially for these competitions JSA Stage Company installed slide-ramp 30 meters high and 100 meters long  on an open area near the Kirov Stadium. Such a structure was built for the first time in the city on the Neva. This was due to the good material base (Layher warehouse) of JSA and the experience gained at two previous events in 2002 and 2005 in Moscow. JSA was the only company at the time who could cope with such a task.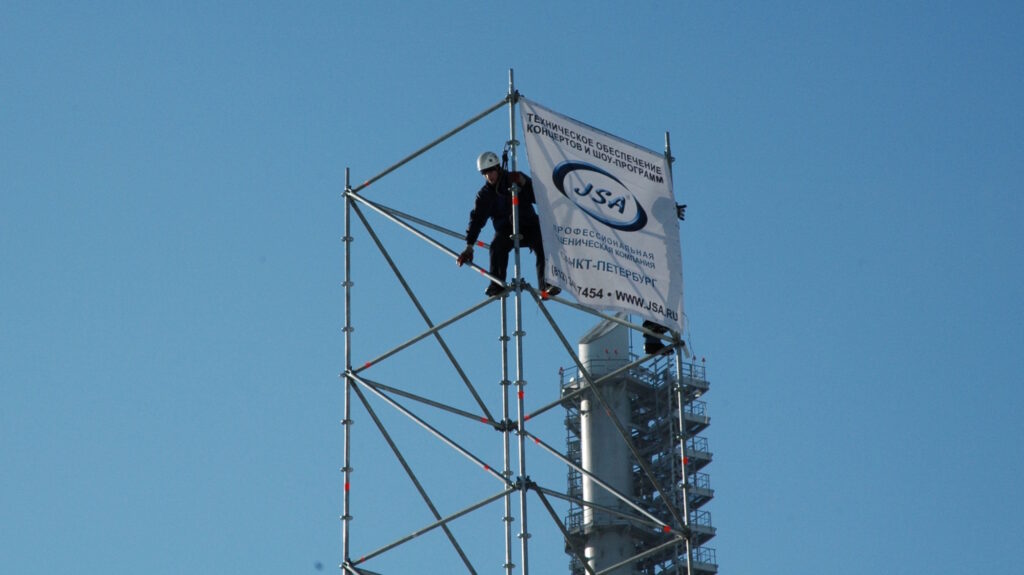 The ramp structure (tramplin) was mounted from universal elements of Layher Allround Scaffolding System. To create the correct and safe slopes of the surface of the structure, the JSA team collaborated with Italian specialists experienced in this case.Therefore, the design of the slope track was made according to the FIS rules, the competition was successful and the staff JSA company received great skills for building the "Steel Mountains" for a snowboard.
For the common audience (was about 12,000) who came to Krestovsky Island to the stadium, the big show of athletes of this popular extreme sport was held. Which was accompanied by musical sets of the best DJs and sponsorship activities.The promoter of this unique event was SPN Ogilvy Agency (St. Petersburg).
JSA acted as a technical co-partner of these competitions helping to promote such interesting big open-air events in Russia.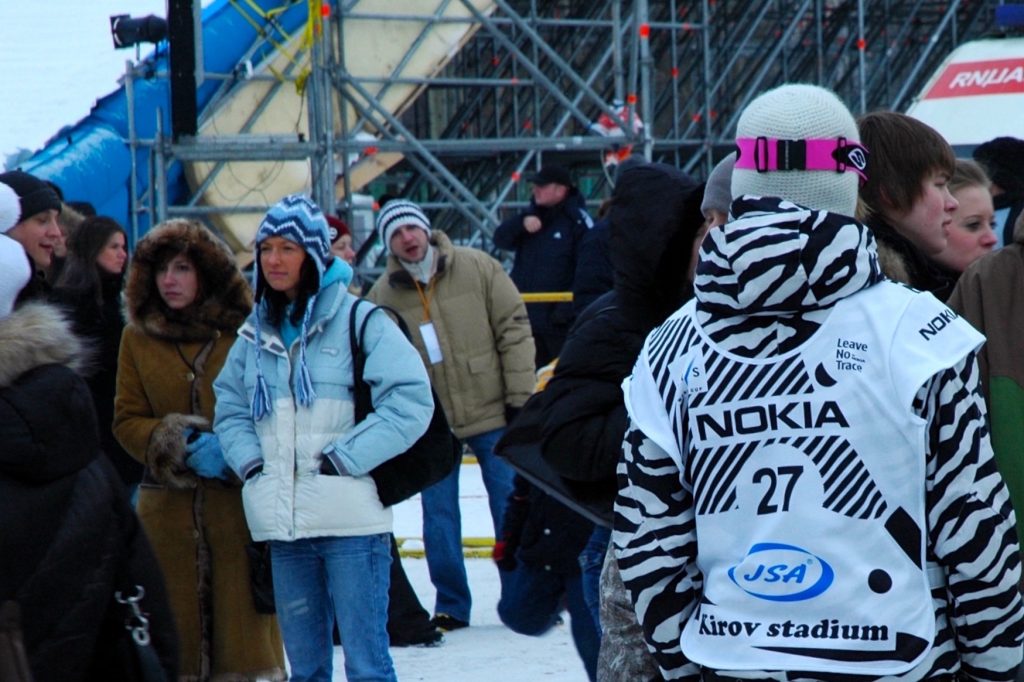 News in the Show-Master Magazine: Unique Ramp (tramplin) for snowboard competitions
JSA in the issue of magazine Show-Master 1 2006 (44)
Версия на русском языке:
ЧЕМПИОНАТ МИРА ПО СНОУБОРДУ NOKIA FIS 2006
НА БОЛЬШОМ ТРАМПЛИНЕ В САНКТ-ПЕТЕРБУРГЕ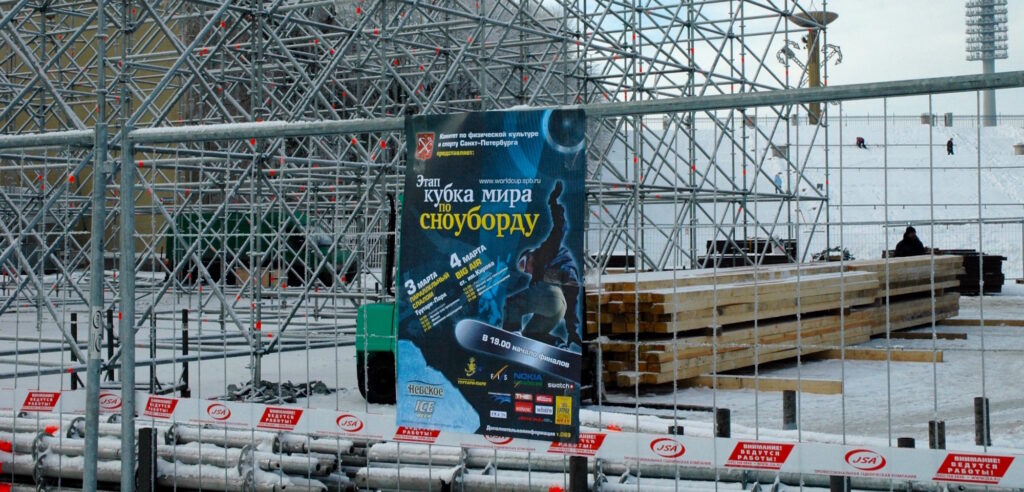 © All photos are copyright by JSA Stage Company.