An official Fan Zone for fans was created in Moscow during the European Football Championship UEFA 2012. The games of the final part of the European competition were hosted jointly by Ukraine and Poland. The broadcasts of the matches began with the first game on the opening day of the championship – June 8, 2012 in Warsaw and ended on July 1, 2012 with the final game and the closing ceremony, which took place in Kyiv.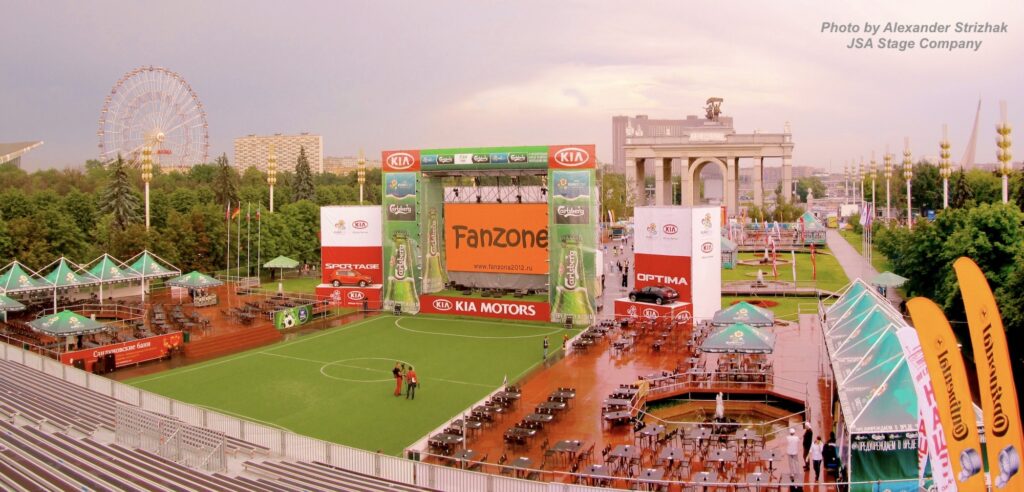 All the infrastructure and objects were located on the central square of the All-Russian Exhibition Center – VDNKh. The fan zone worked for the entire period of the championship, all games and ceremonies were broadcast on the big screen.
JSA installed all the necessary structures for this event from the elements of the Layher Allround Scaffolding and Layher Event systems:
a grandstand (tribune) for fans for 10,000 seats, behind the grandstand a VIP area for 1,000 seats in the form of a terrace under a tent at a height of 12 meters, special stage with back wall for screen, food court podiums around the fountains, fencing of the entire site and entrance arches and towers, and also a zone for entertainment and sponsorship events, which was located on an area of 600 sq.m.
JSA was fully responsible for the technical support of this event, including the development of drawings, linking objects to the terrain, installation of all structures, lighting and sound support, video screen and broadcasting.
Special thanks to Markus Troscher for cooperation in this project, he was responsible for the correct organization of work with the official sponsors of this event. In the photo below – he and Alexander Strizhak on a mini field in the Fan Zone.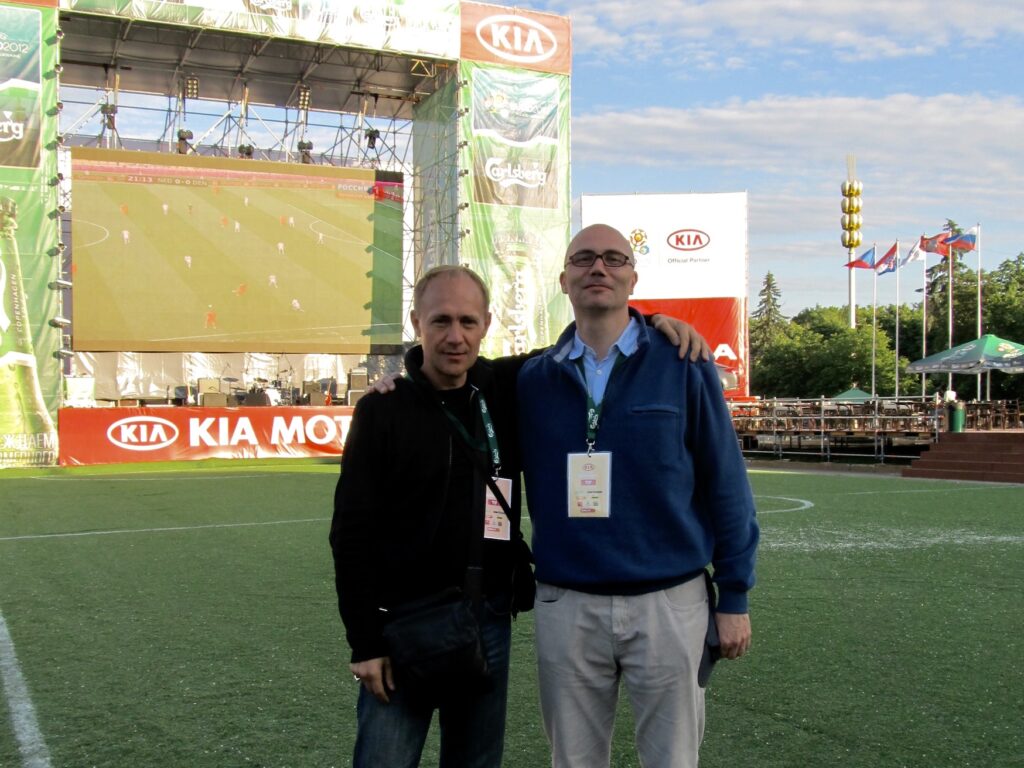 The organizer of this big holiday for football fans in a popular vacation place for Muscovites and guests of the capitol was the agency of sports events – "New League"/ "Novaya Liga". Unfortunately, this company subsequently turned out to be focused on pro-Putin's aggressive policy and propaganda of the "Russian world" through sporting events.
Версия на русском языке:
ЧЕМПИОНАТ ЕВРОПЫ ПО ФУТБОЛУ / EURO-2012
ОФИЦИАЛЬНАЯ ФАН ЗОНА НА ВДНХ В МОСКВЕ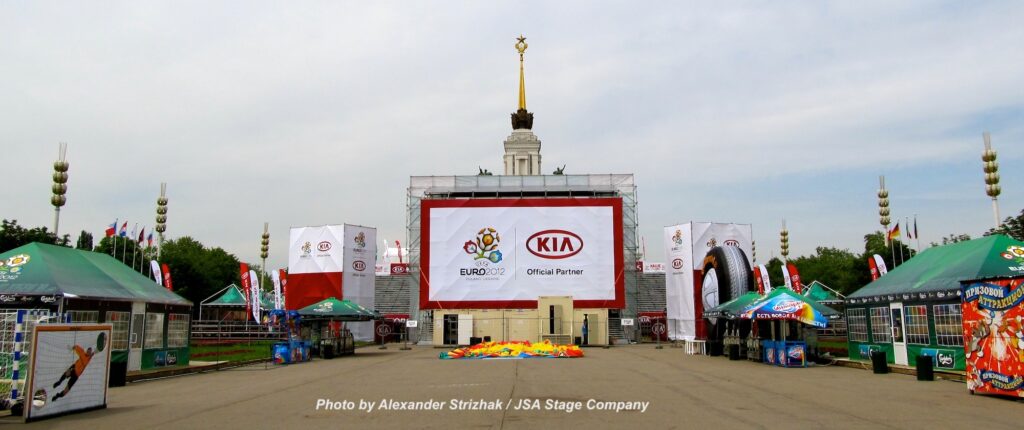 © All photos are copyright by JSA Stage Company.