The company SIXTY82 (Netherlands) has released a new (second) catalog of its products a year after the presentation of the opening and entering the market. This was done specifically before the main industry exhibition in Europe – ProLight + Sound, which will traditionally be in Frankfurt am Main / from April 2 to 5, 2019.
Over the past year, the company's product line has increased significantly and expanded. In addition to the standard set of aluminum trusses and podiums, SIXTY82 began to offer constructive solutions, roof systems and much more.
In addition, the distributor network by salers of high quality products has increased. JSA Europe has also become part of this team and after the exhibition will begin active work to promote professional stage constructions from SIXTY82 to the Baltic States and Ukrainian markets.
The full version of this catalog in English can be downloaded here: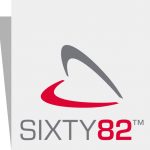 "Give people the tools, and they will build incredible stuff.
That is what it is about; and what it has always been about."
SIXTY82 – The New Original