On June 17, 2002, a Rammstein concert was held at the Petrovsky Stadium in St. Petersburg. The popular german band did its energy fire-music performance within a separate part of the European Festival Tour 2002 and as a continuation of last year's tour in support of his successful Mutter album. JSA delivered from Moscow and installed the big stage for this show.
The stage design was mounted based on Layher Systems (Allround Scaffolding and Cassette Roof). Sizes: front – 30 meters, depth – 20 meters, height – 15 meters. Additionally, JSA installed on the football field safety barriers – about 240 meters.
The musicians started the show a little late, but the concert went well, and the fans' audience had great emotions. The event took place without incidents, and the Russian police kept calm.
After the scandalous cancellation of the Moscow concert on airfield Tushino, allegedly due to the threat of riots, special attention was riveted to the Rammstein show at the stadium in Sankt Petersburg as the only one in Russia that season.
JSA was also supposed to provide a stage for Rammstein's concert in Moscow. According to Alexander Strizhak, the fears of the city authorities were in vain and unduly overly cautious. The promoter of both concerts, Ed Ratnikov from the T.C.I agency, was forced to cancel this big show under pressure. The concert in St. Petersburg showed that fears of the riots were in vain, and the cancellation of the concert in Moscow was an excessive measure. Russian policemen looked even a little disappointed in Petrovsky Stadium: helmets and shields were useless.
Newspaper "Kommersant" №97 / 07.06.2002, p. 21 – Right Forces helped to Rammstein
GAZETA.RU / 06/13/2002 13:22 – Rammstein did not pass Moscow censorship
Версия на русском языке:
RAMMSTEIN – ЕВРОПЕЙСКИЙ ТУР 2002
НА СТАДИОНЕ В САНКТ-ПЕТЕРБУРГЕ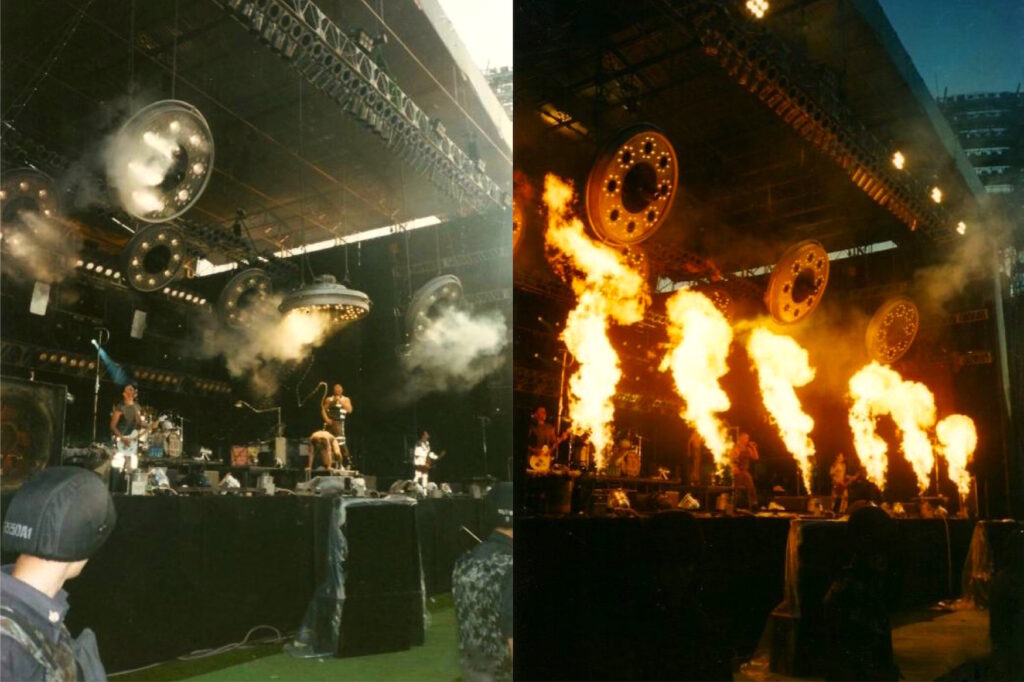 © All photos are the copyright of JSA Stage Company.