On June 12, 2005, was an anniversary concert of the famous rock band DDT at the republican hippodrome "Akbuzat" in Ufa. Musicians and their fans celebrated 25 years since the foundation of the rock band. The performance was a part of DDT's next country tour. Yuri Shevchuk and his team played the program "The Missing Person" and the best songs from the previous years of DDT's life in the hometown.
For this great event, JSA installed the large stage structure from Layher elements with a cassette roof (28m x 14m), the FOH tower, and safety barriers (120 m) at the local hippodrome. In the photo below, Yuri Shevchuk and the JSA stagers team.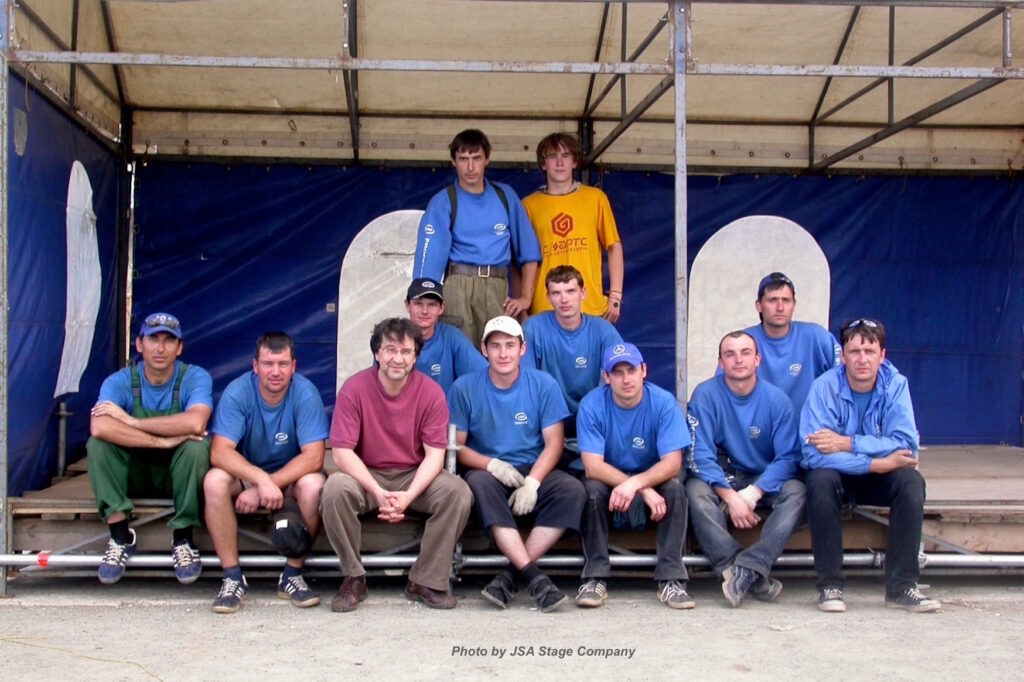 JSA had a very close cooperation with the promoters of the DDT's tour. Therefore JSA also took part in stage productions for famous musicians at different times in other cities. In the jubilee year of the JSA collective, they built a stage for concerts in Moscow in the Olympic sports complex and a large stage at the Petrovsky stadium in St. Petersburg. More information about this concert: ANNIVERSARY DDT CONCERT IN SAINT PETERSBURG
Версия на русском языке:
ЮБИЛЕЙНЫЙ ТУР ГРУППЫ ДДТ – 25 ЛЕТ!
КОНЦЕРТ "ПРОПАВШИЙ БЕЗ ВЕСТИ" В УФЕ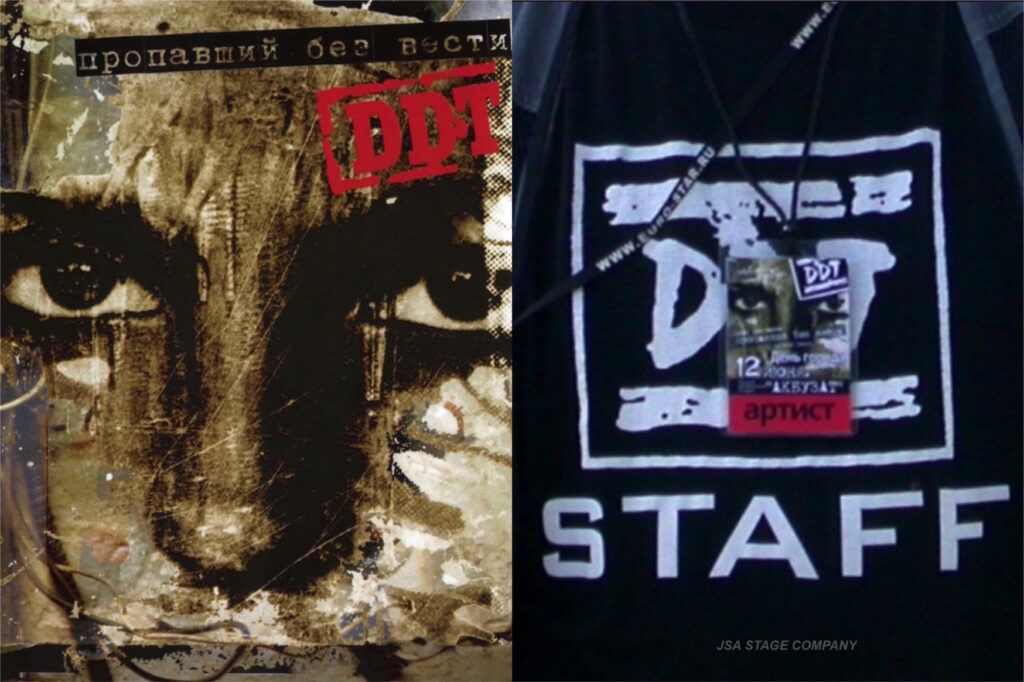 © All photos are the copyright of JSA Stage Company.