The Beatles Music & Beer Festival took place at the Luzhniki Sports Palace on October 25, 2003. For three hours, the main stars of the concert program performed on the stage – the American band BackBeat, one of the most famous tribute bands performing exclusively songs of the great Liverpool four. Even Paul McCartney once noticed that he was flattered by what these musicians did on stage. The organizer of the original event in the capital was JSA Promoter, the Moscow show BackBeat – it was not only a musical journey into the 60s, but also a performance with a change in costumes and image of the band members, reflecting the evolution of the Beatles themselves.
The opening act for the American Beatles was performed by the Russian band The Beatween, which also played cover versions of the hits of "British beetles".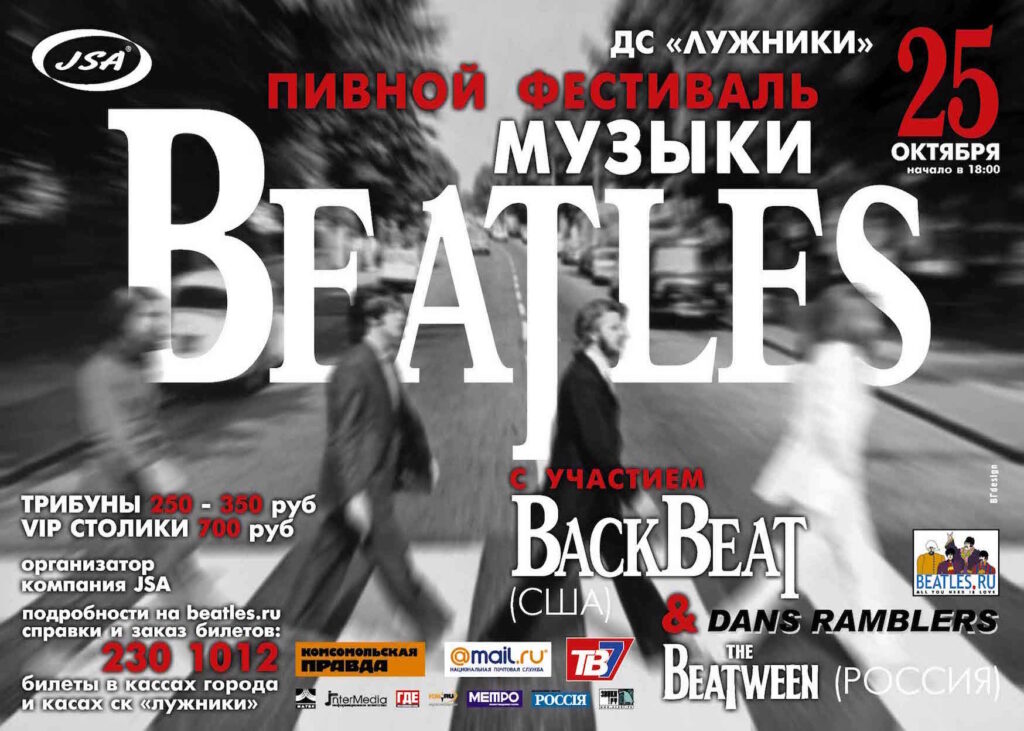 The concert in Luzhniki became an unforgettable event for Beatles and beer lovers. It was interesting not only for experienced music fans but also for young followers of The Beatles music, whose worldwide popularity grew over the years. It was proved by the recent concert of Paul McCartney on the Red Square. The long-awaited show in Russia was surprisingly peaceful and orderly, giving only positive emotions. JSA was on this project as a big part of a local production team also*.
The festival in Luzhniki has confirmed that the music of the legendary The Beatles is always relevant, especially when several glasses of fresh beer are attached to the three-hour set of time-tested hits!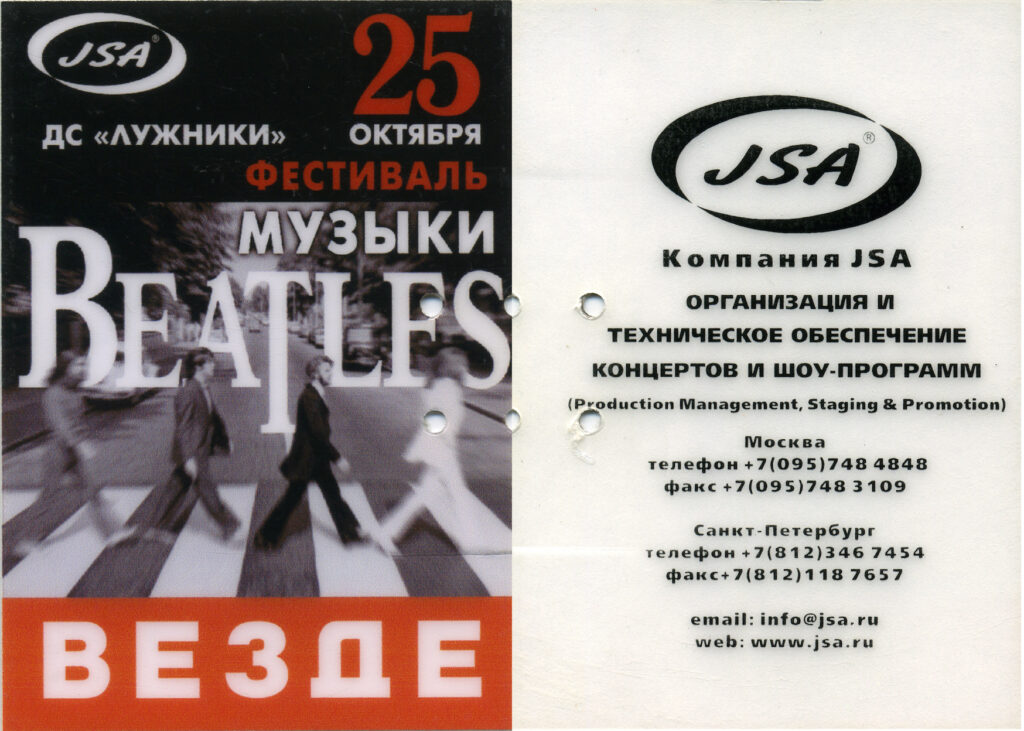 There is a separate page for the Festival on the official website of The Beatles fans in Russia: BEATLES.RU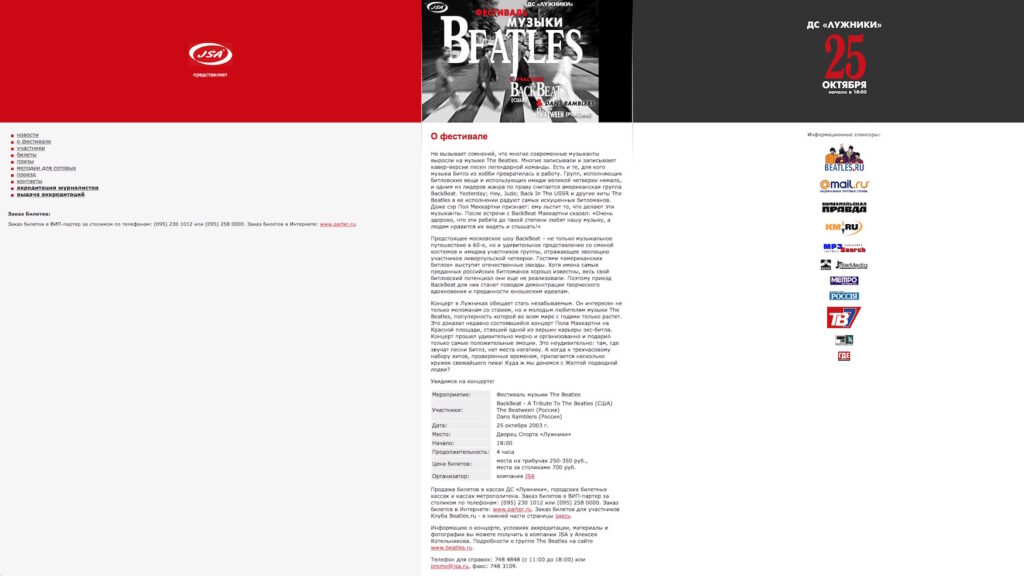 Official website of The Beatles fans in Russia:
The Beatles music festival will take place on October 25 in Luzhniki
The Beatles music festival in Luzhniki. Results
Advertising article about the festival in the INTERMEDIA: BEATLES MUSIC WILL SOUND IN MOSCOW UNDER BEER PERFORMED BY THE TRIBUTE GROUP
Information Internet portal UTRO.RU:
Yellow submarine in the sea of ​​beer
Playing the Beatles in three parts
Version in Russian / Версия на русском:
МОСКОВСКИЙ ПИВНОЙ ФЕСТИВАЛЬ
МУЗЫКИ THE BEATLES В ЛУЖНИКАХ
JSA Company would like to say special thanks to Roman Sadulin for his assistance in organizing the "beer" part of the festival.
(*) See also: Paul McCartney on the Red Square in Moscow
© All photos and promo materials are the copyright of JSA Stage.