On June 20, 2004 in St. Petersburg at Palace Square (Dvortsovaya Square), Sir Paul McCartney gave his second show in Russia. It was an incredible event for many music lovers of the famous Beatles. They have been waiting for this for a very long time. There were more than 50,000 viewers. The living legend from the "Liverpool Four" presented to the public a long program that included songs from the times of the Beatles, Wings and songs from solo projects.
JSA was part of the local production team for the concert. She participated in the installation of the stage, installed sound towers, platforms for pavilions and tents, temporary fences and security barriers for spectators, and much more.
Версию на русском языке смотрите здесь:
ПОЛ МАККАРТНИ ВПЕРВЫЕ В САНКТ-ПЕТЕРБУРГЕ
КОНЦЕРТ ЛЕГЕНДЫ БИТЛЗ НА ДВОРЦОВОЙ ПЛОЩАДИ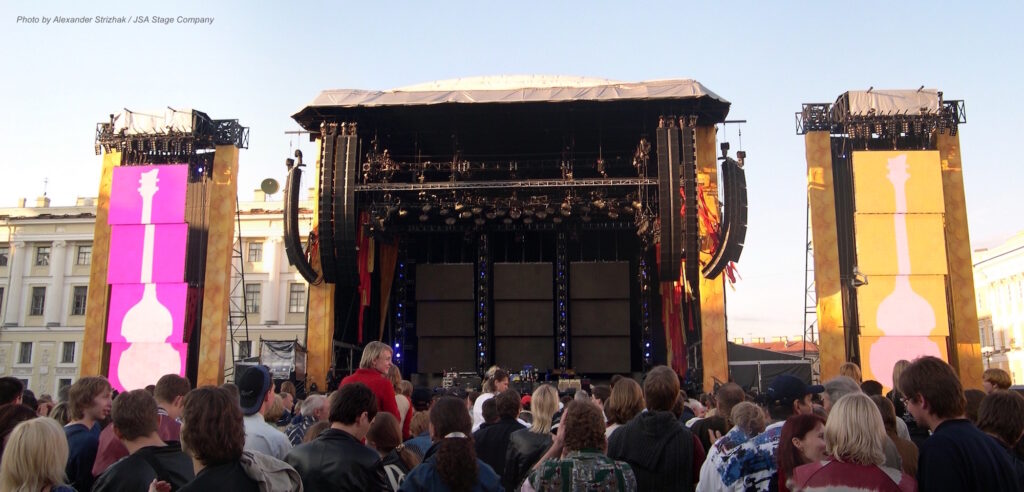 © All photos are copyright by JSA Stage Company.